Sentinel Peak aka "A" Mountain
A quick ride up Sentinel Peak is always a good time. It's an even better time when some crazy hot bike chick joins you. What really tops it off, though, is when she's your girlyfriend!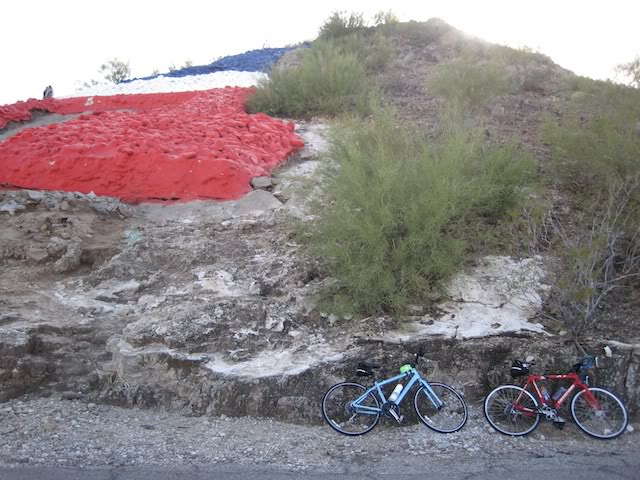 Image credit: Susan
We should have invited somebody with a white bike to join our incidentally sort of UA colored bike gang.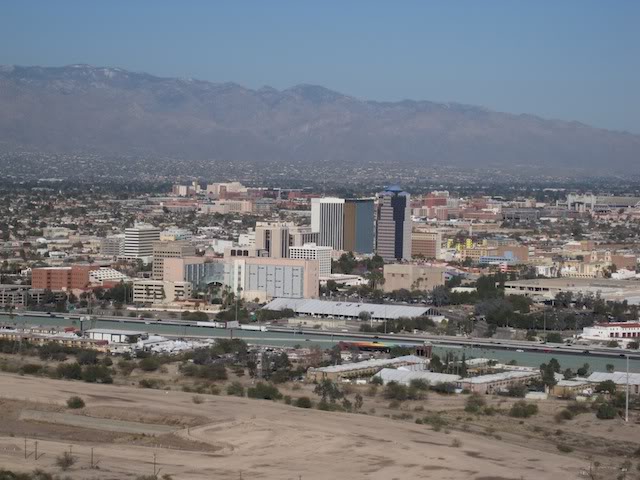 Image credit: Susan
Distance: 18.1 miles
Moving time: 1:35:56