Green Valley West Desert Preserve
Susan and I were cleaning up the house and found a county bike map (separate from the normal one) of the Green Valley area. It showed an area of unpaved trails near the corner of Continental and Duval Mine Road. A little Google-ing and I had a name – the Green Valley West Desert Preserve. Never heard of it… better check it out.
I took the Cannondale since the Giant is still sitting with a blown up fork and the terrain was described as Fantasy Island -like. There was an unlocked gate at the corner which appeared to lead down a powerline road. What I didn't know and would later learn is that the nice single track began there as well and I didn't see it. I went down the powerline road and it sucked pretty bad. Example of the sucking: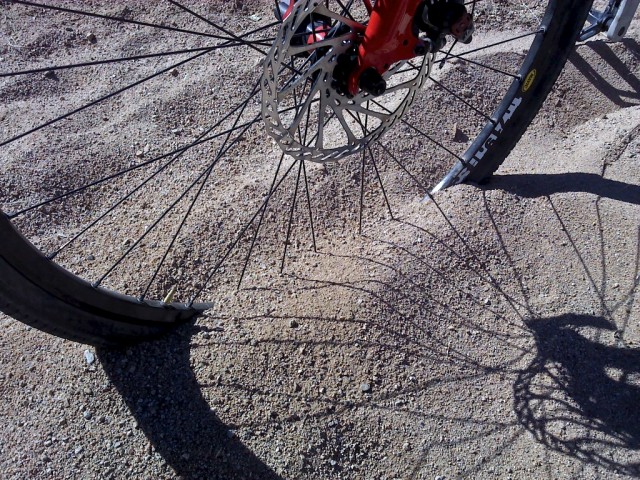 I ended up doing a big loop around the place on subideal routes before stumbling on the singletrack. Now we're talking – it was very fun and perfect for a cross bike. The place was covered in massive chollas but fortunately I (or my tires) didn't get stuck with any, just my shoes a couple times.