AZNC: Lubbock, TX to Texarkana, AR
Today's shenanigans fall into two very distinct phases. Phase 1: I wonder if my rain gear will keep me dry. Phase II: NOPE.
I'd briefly tested it in Tucson during a torrential downpour but only at low speeds. High speeds are aparently a substantially differnt situation. I'm willing to attribute the failure to user error, I think I need to be more careful about how the neck goes together. The gear itself is pretty highly rated stuff from Tour Master.
Fortunately, it was warm so flying through the air basically soaked from head to toe wasn't too bad other than the wetness itself. There wasn't much of an occasion for photos today but here's one I did snap while hiding under a bridge to check my route.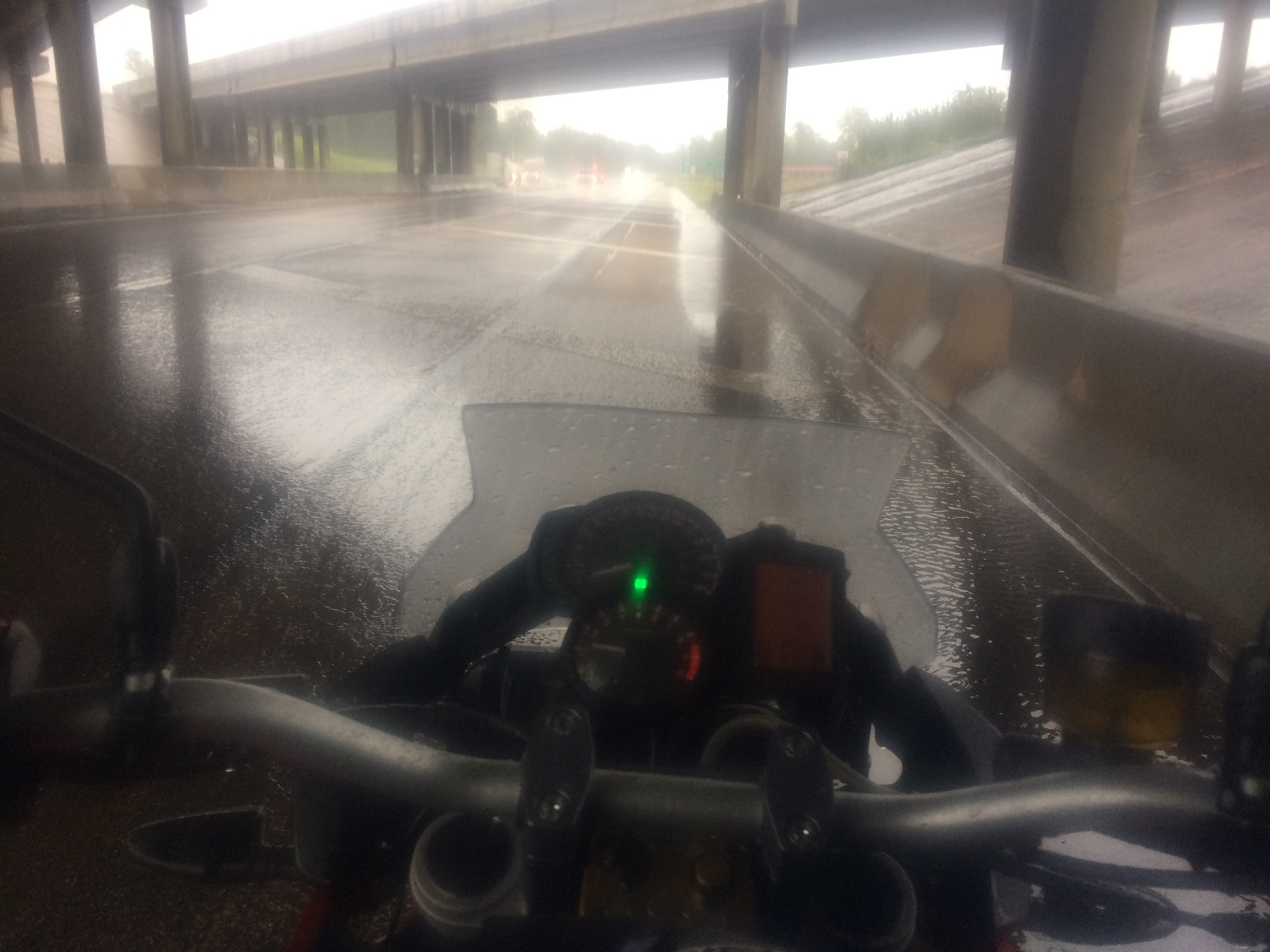 Unfortunately there will be no Arkansas welcome sign picture. I briefly got on I-30 around Texarkana and the sign passed during insane rain and traffic delays due to accidents. I took that as an omen and continued on…
EDIT: oh ho! I just realized I'm sitting a few hundred yards from the border as I type this. After the fact Arkansas sign!