Mod Party at homedad's Shop
A group of AZFJ'ers met at homedad's shop in an attempt to rob local 4×4 shops of thousands of dollars in labor for installs. Of course it was a massive success! For my truck, we installed some OME 885 front springs with 1″ spacers and repaired the damaged ball joint boot on my passenger side upper control arm. I wanted to reinstall my sway bar as well for the Continental Divide Expedition, but time was short and I was missing some of the hardware.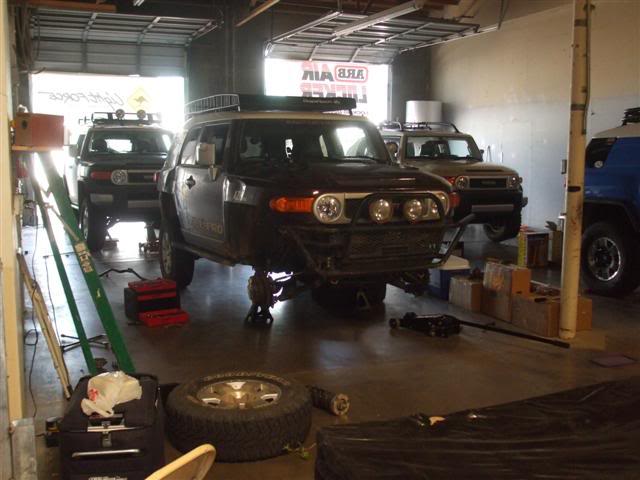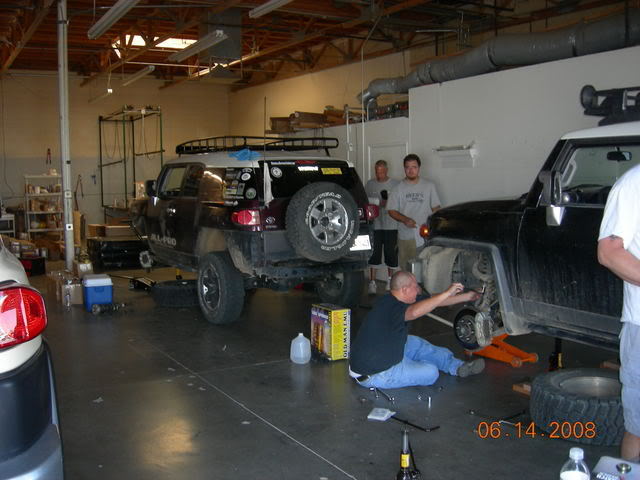 Image credit: tmac
Even though it was a tricky and evil contraption, we were very lucky to have a spring compressor on hand to swap springs on struts.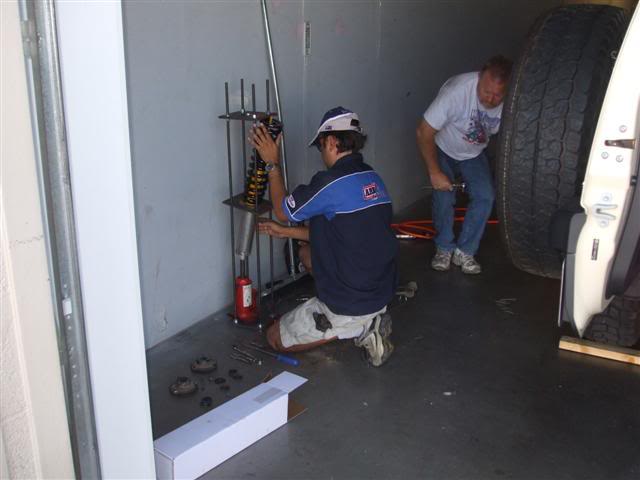 After the mod party, I went over to the R2′s house for a night of Guitar Hero madness. Their driveway offered a nice vantage of my new roof rack, as well.