Glacier National Park, MT to Priest Pass, MT
With its epic scenery, incredible hikes, and wonderful campsites it was hard to leave Glacier National Park but come morning it was time to move on. We stopped at a few lakes, waterfalls, and rapids on the way out and got back into 'dirt mode.'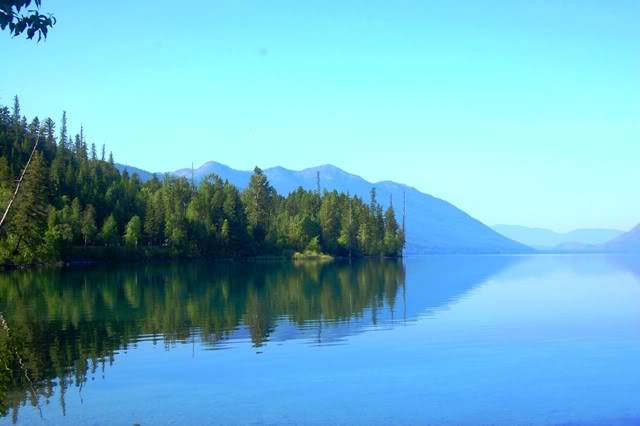 Unfortunately, getting in 'dirt mode' involved airing down (something I generally do not do for fast or mixed dirt/pavement driving) and disaster struck before we'd made it to the good stuff. I love my Goodyear MT/R's but have had three tires fail on the roadways, though interestingly never on the trail.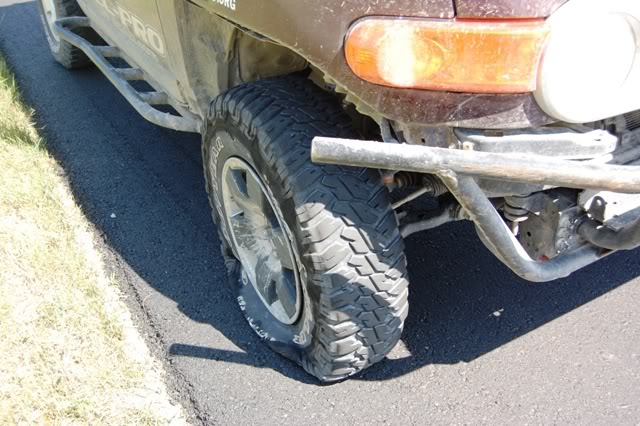 To Lance's chagrin, it was HiLift to the rescue (he prefers the X-jack)!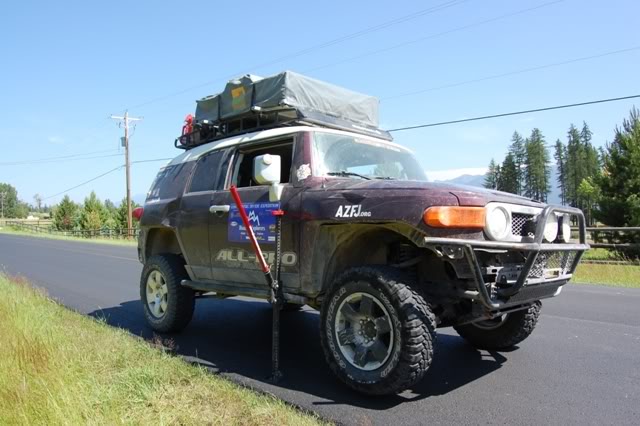 Hopefully those pictures don't draw attention to the fact that after I painted two of my wheels black I got lazy and didn't finish the other three…. whistles The trail for rest of the day was very smooth and fast through thick woods with interesting elevation changes (some of which made for some nice 'whoops').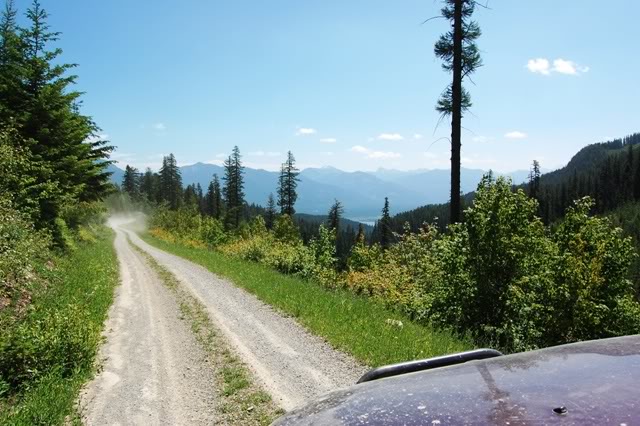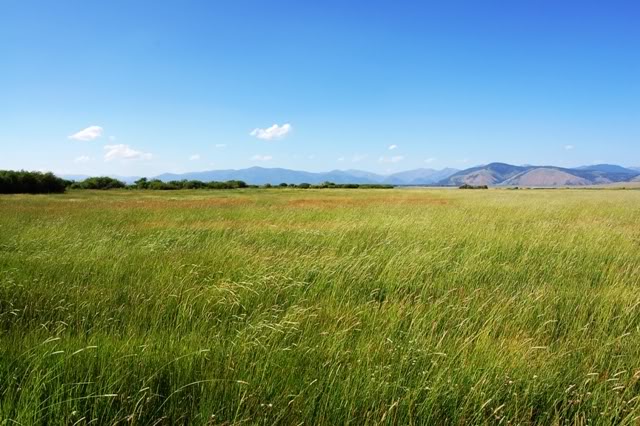 We passed by some amazingly intact mining ruins along the way including huge machines, train cars, and structures. In the following image I am standing atop what appeared to be a gigantic fortress wall on the side of a mountain.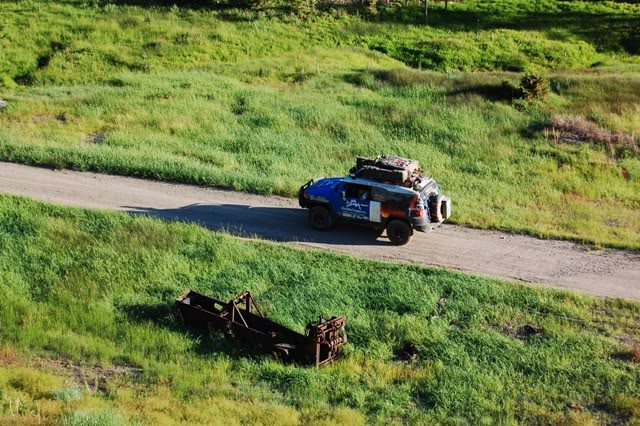 As the day went on, the road became a bit larger…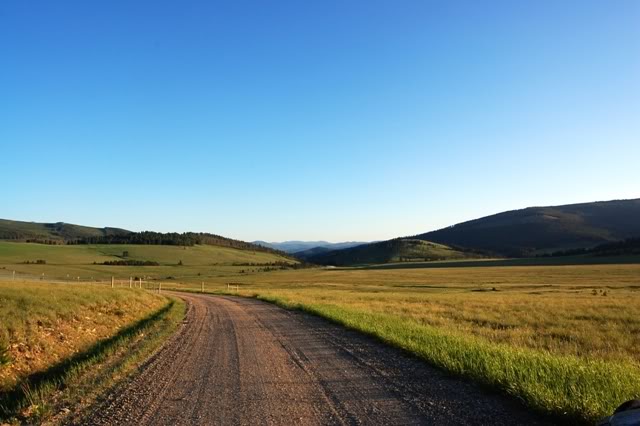 …and we were able to frequently enjoy the company of cows.
While most of the cows were bashful, a few were wild exhibitionists and incredible showmen. When asked over the radio what we were laughing about and considering there was a ten year old in our midst, my only reply was that there were a few unusually 'tall cows.'