Another impromptu weekday night run to Chiva falls with the Tucson gang! SonicFJ, TrAiLbUs1 and TrAiLbUsTy1, microbe and myself set out for what was guaranteed to be an evening filled with excitement and entertainment.
The first order of business was for Sonic to show us that he is a man, no a gorilla, amongst us mere boys by going DOWN the center of three feathers.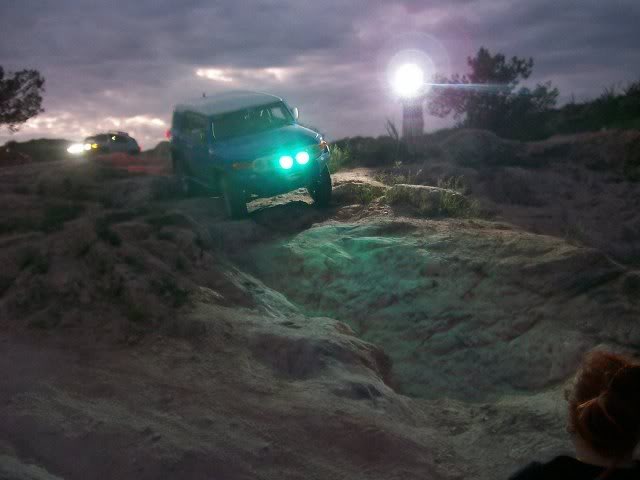 Image credit: SonicFJ
Next I hit the chute once more. It was an interesting bookend to the Continental Divide Expedition… the Thursday before and the Thursday after I left nearly this same group of us went to Chiva and did the chute.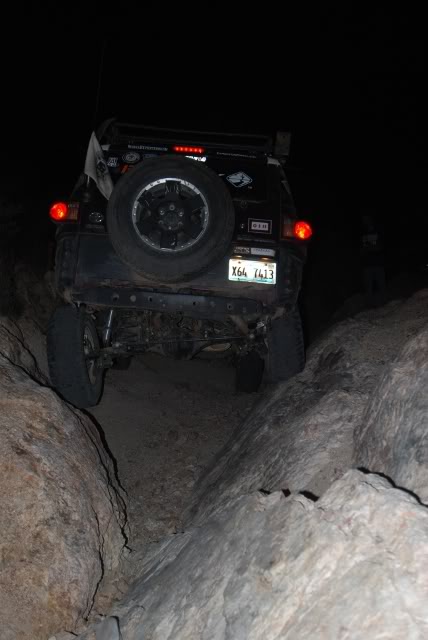 Image credit: TrAiLbUsTy1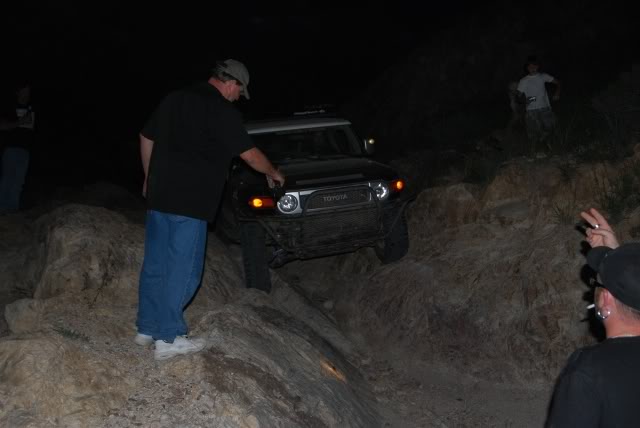 Image credit: TrAiLbUsTy1
At some point down the trail, the frog licking commenced. No, I didn't actually lick the frog. But Jake, well who knows. It should be known, however, that Jeebus officially does not recommend frog licking.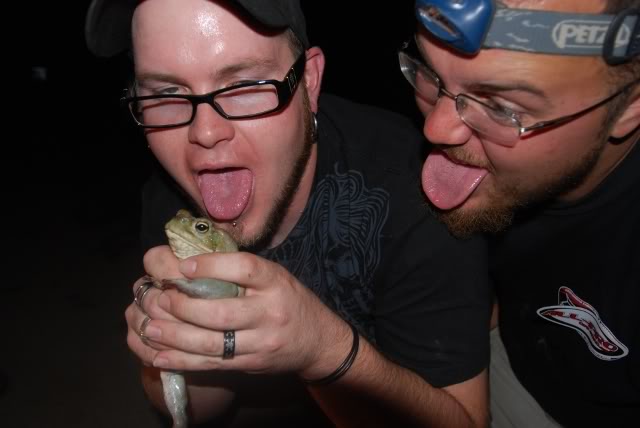 Image credit: TrAiLbUsTy1
There was not much picture taking since we've been on this trail a million times and it was dark. But there was plenty of fun and plenty of hardcore wheeling to be had. The trail looped back to three feathers and we happen to all park in such a way that made a cool picture.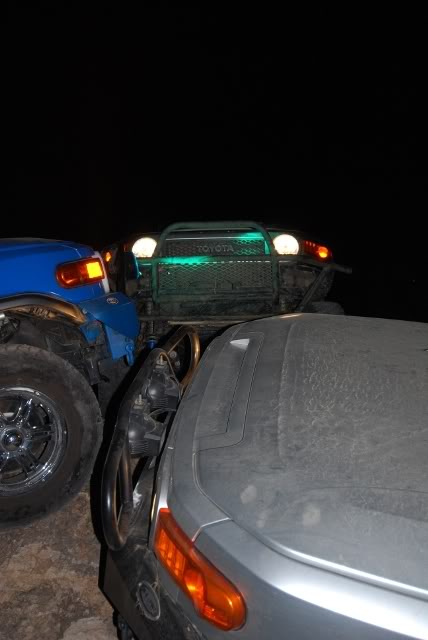 Image credit: TrAiLbUsTy1
As we were parked there I realized I could not find my camera, it wasn't in it's bag. I searched the truck thoroughly and it didn't turn up. After freaking out and getting ready to camp there for the night and look once day broke, microbe finds it… sitting in the middle of three feathers. It sat out there the whole night! I must have put it down to climb around on the obstacle or something and forgotten about… incredible find and THANKS MICROBE!!
More stories and pics from the night on FJC-Central…
JEEBUS IS A TOAD LICKER *or the alternate title (( Chiva Falls Night Run ))