I stayed what was left of the night at hotel homedad in the special couch suite. Once up we head back to Table Mesa to do some wheeling and because we were curious had happened to the Jeep.
It was still there, as were the people. No one pic does the stupidity of this justice, but here a few to give you an idea…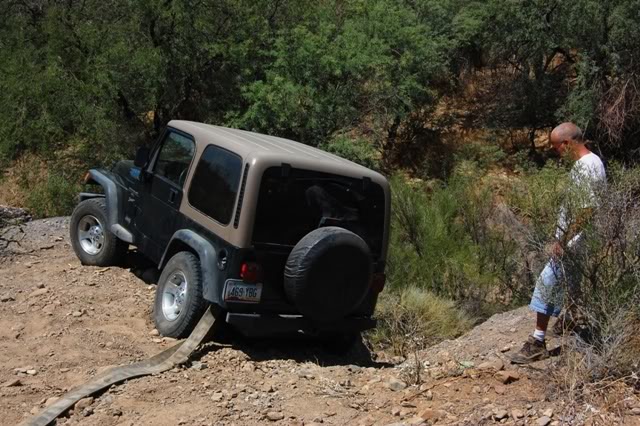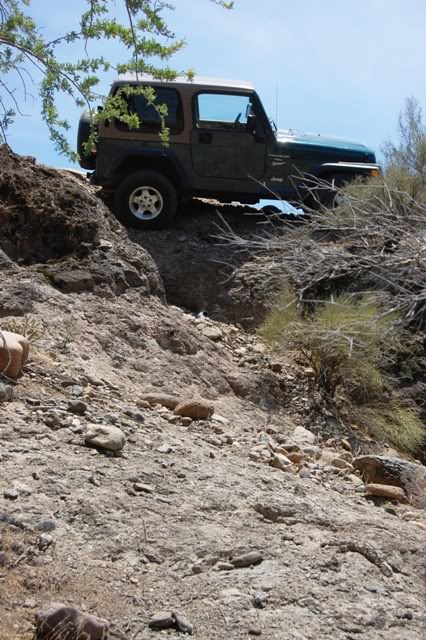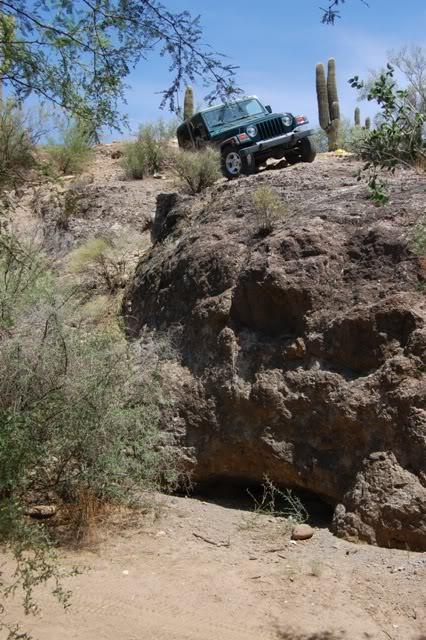 After a few more failed attempts at a safe recovery… we hatched a new plan. homedad and I wheeled around to the opposite side of the high ground from the Jeep and rigged up the winch cable OVER the hill. I've seen this sort of thing before and was pretty confident it wouldn't destroy the steel cable we had. This was a whooole lot of ground to drag across, so I didn't know if we'd be able to overcome that.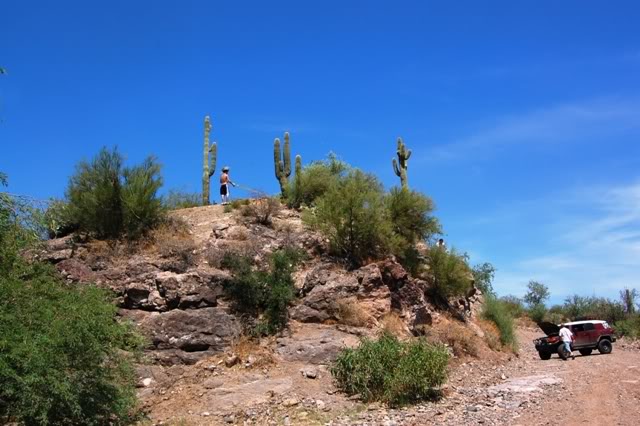 The short story is, no the winch couldn't pull cable and the Jeep across the ground like that. In fact, homedad's truck caught fire and burned up a bunch of wire!! It was crazy!
So, with a burned up winch and much of his wiring harness destroyed but the truck magically running somehow, what did homedad want to do? Well, some wheeling of course! What a guy!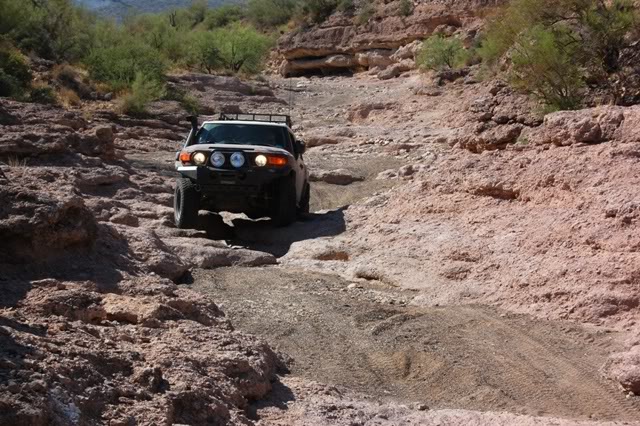 We found a wash that had some cool cracks in it we could play around on…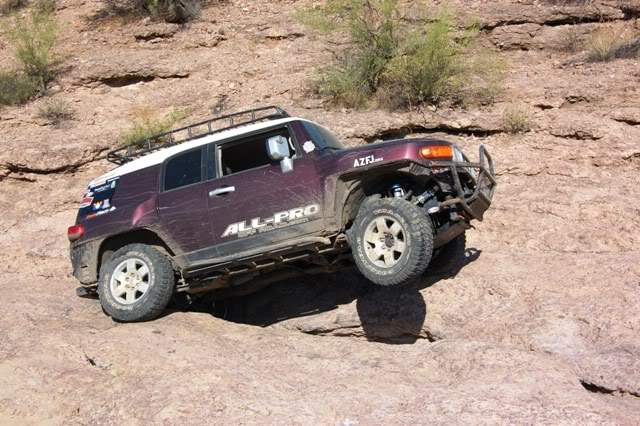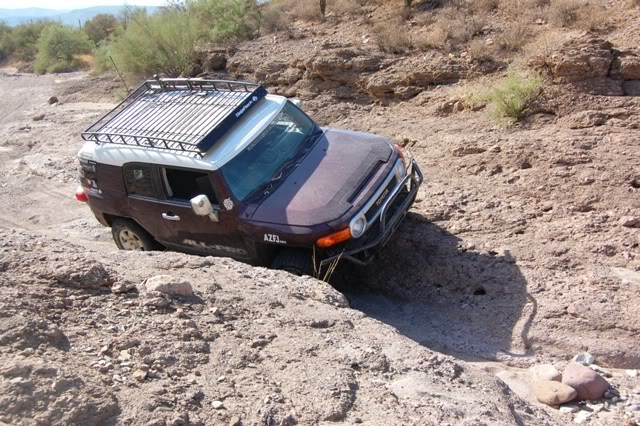 All in all, a very weird day.