2008 SEMA Show – Random Pics
Some random pics I took of interesting things at the SEMA show…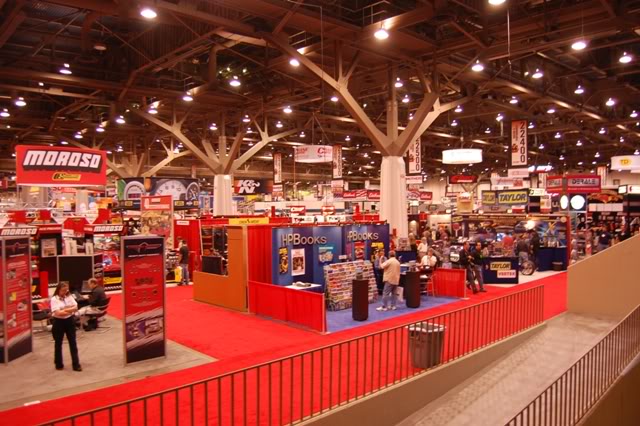 Crazy Garmin truck…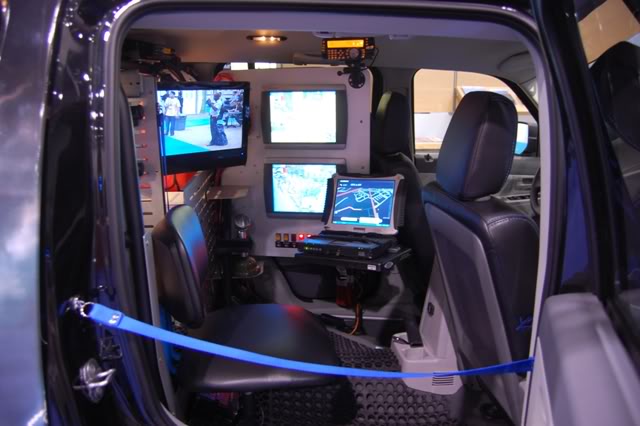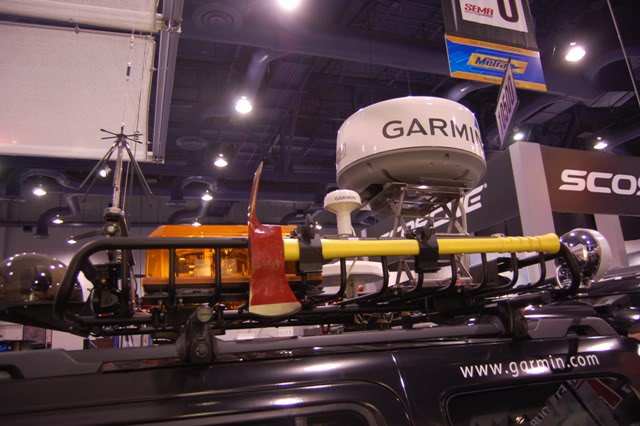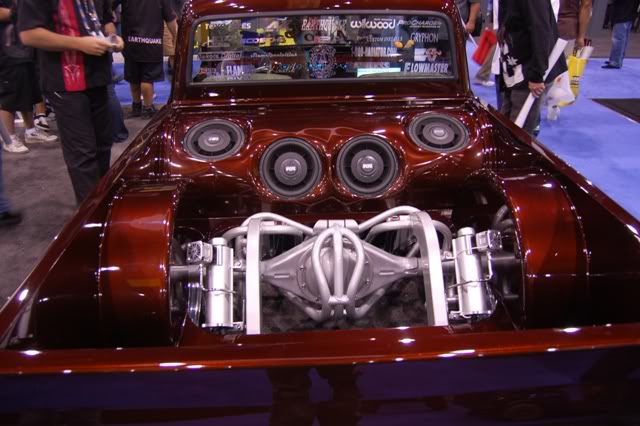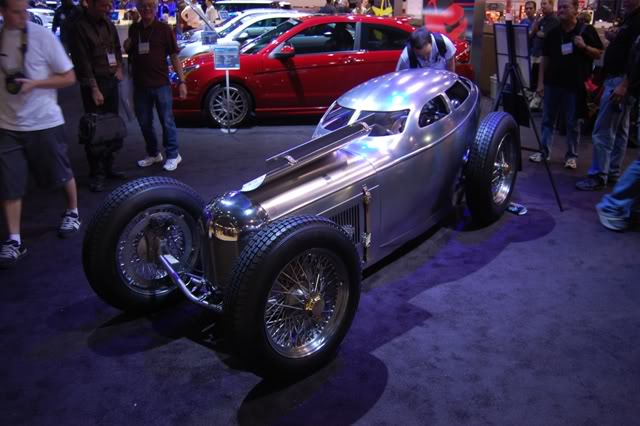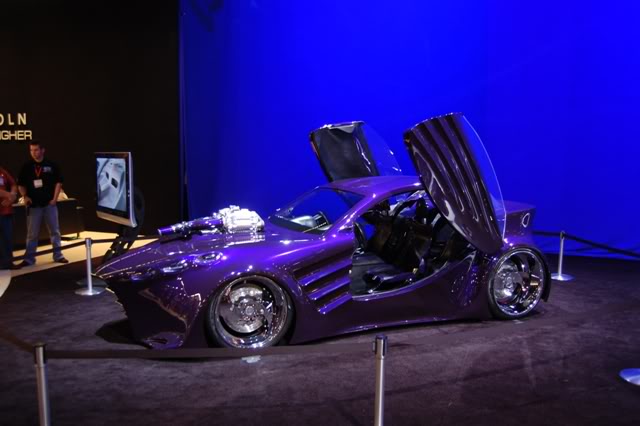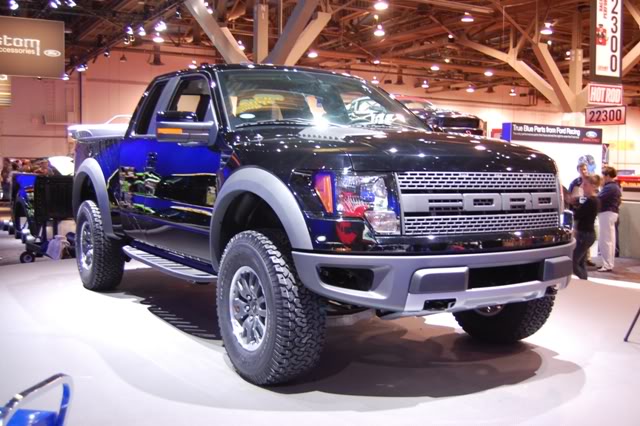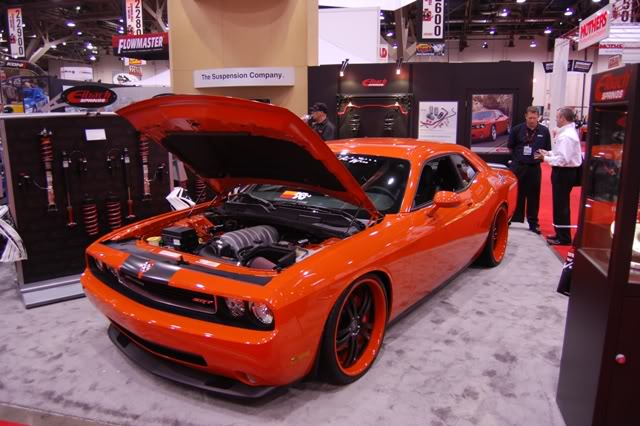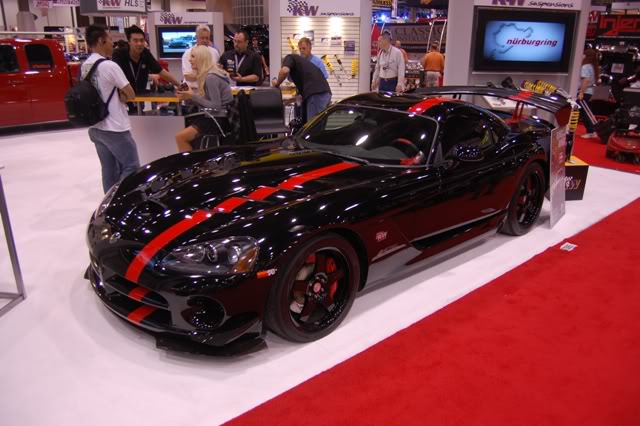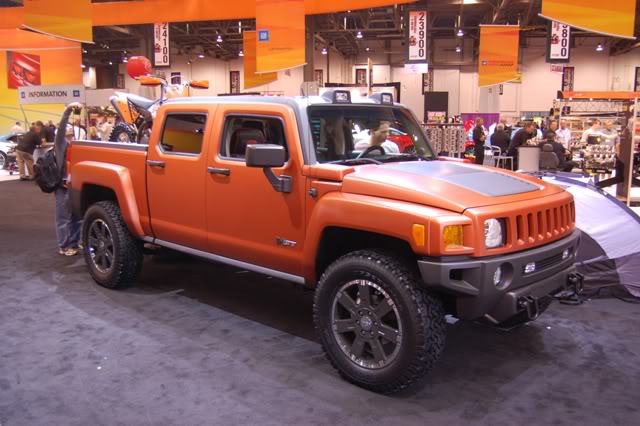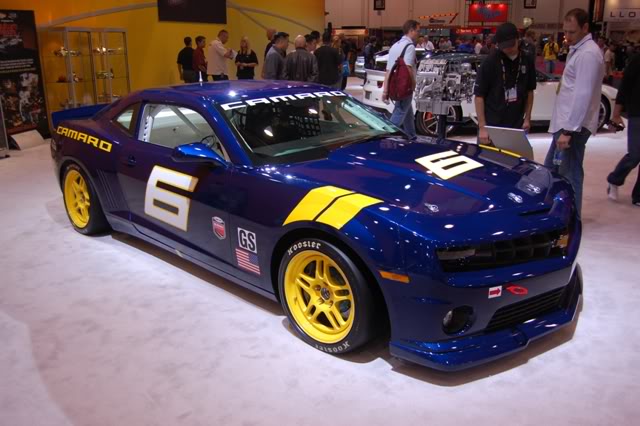 Very cool to see the new Camaro… great looking car.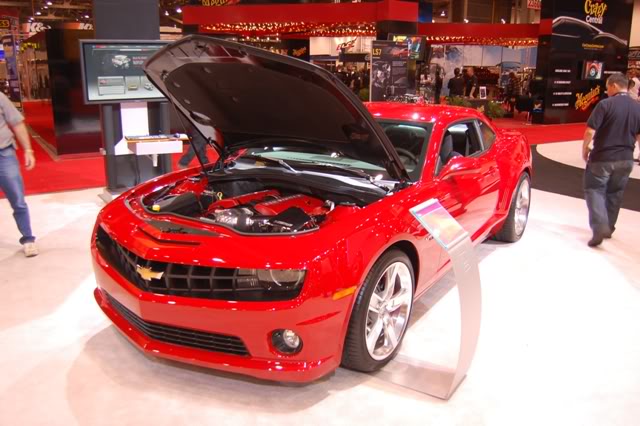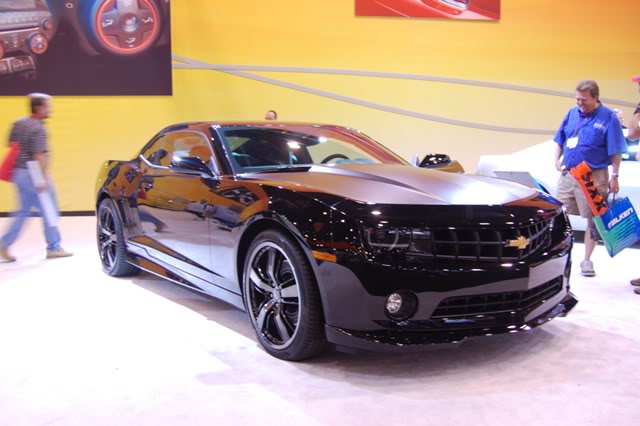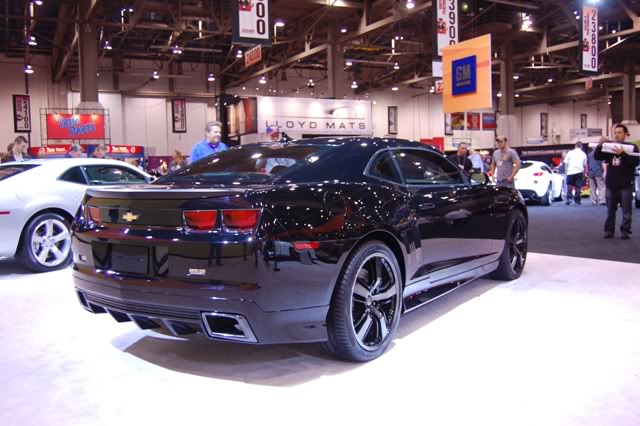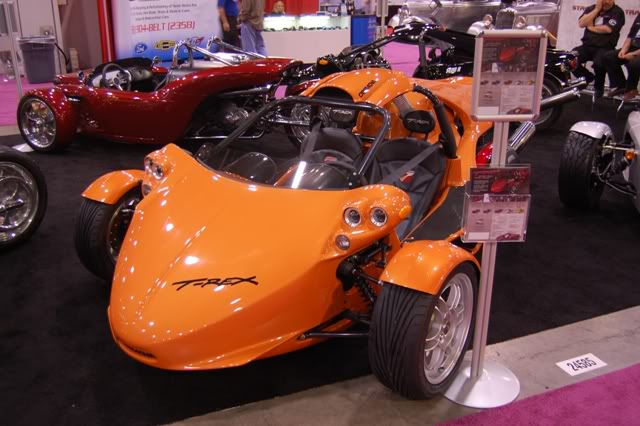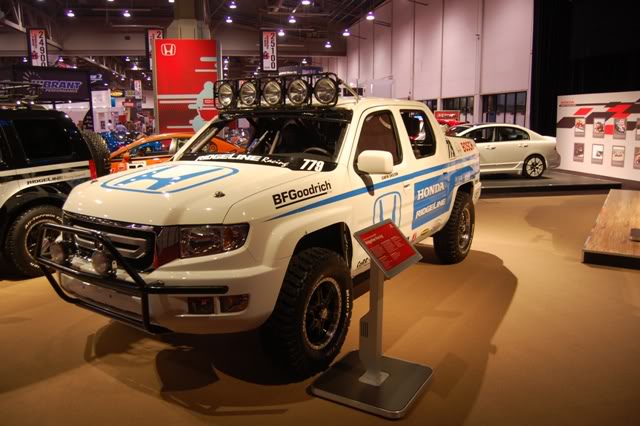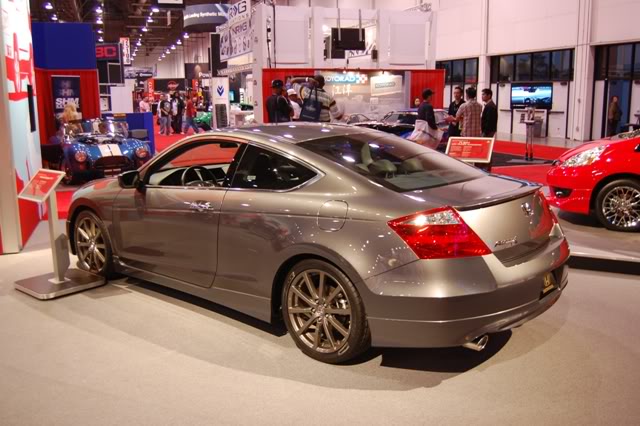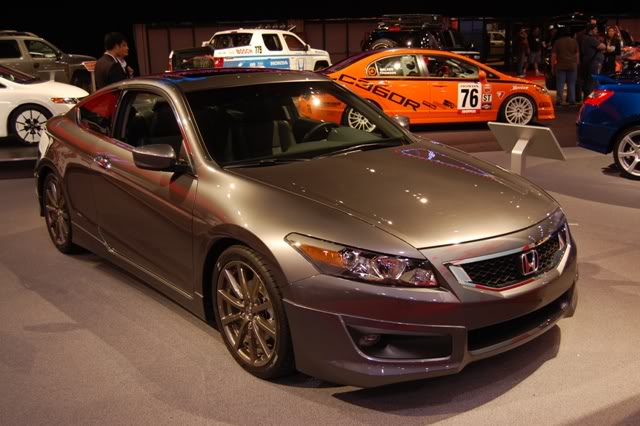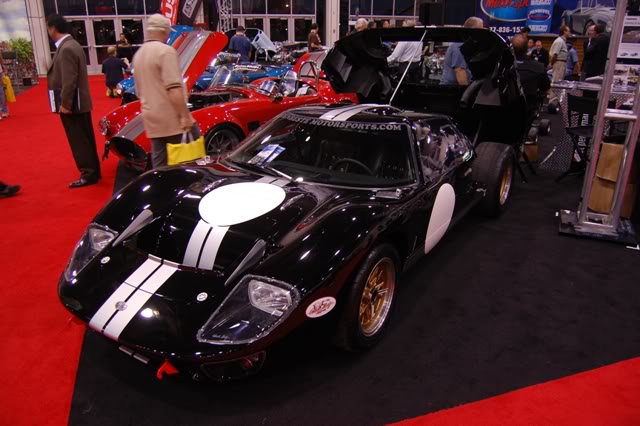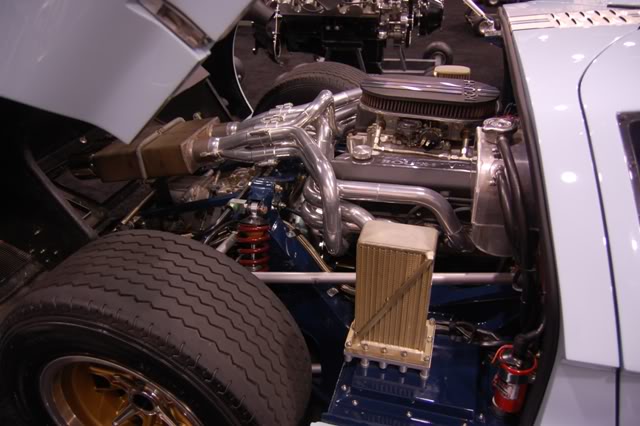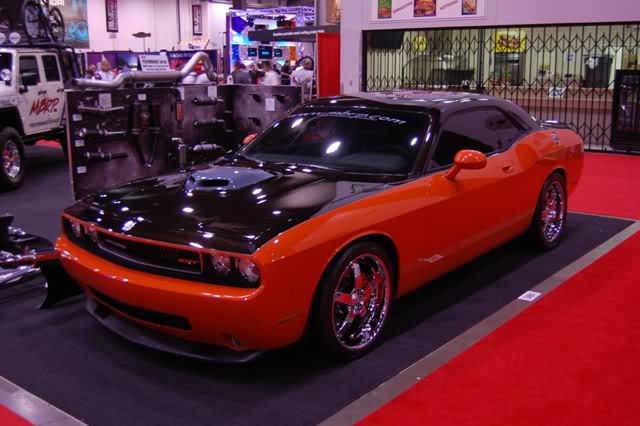 This is the engine in my FJ (minus the supercharger of course)… had never seen one quite so well before.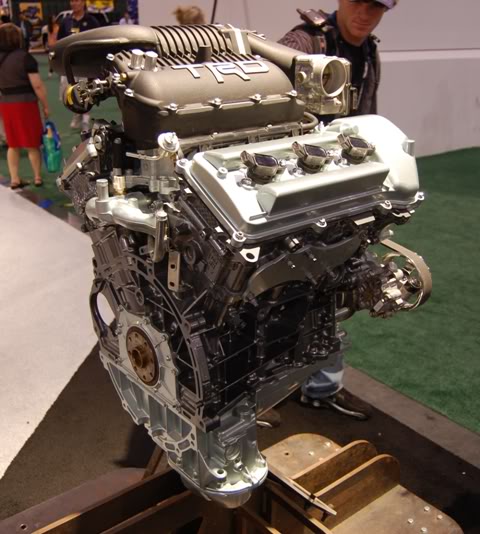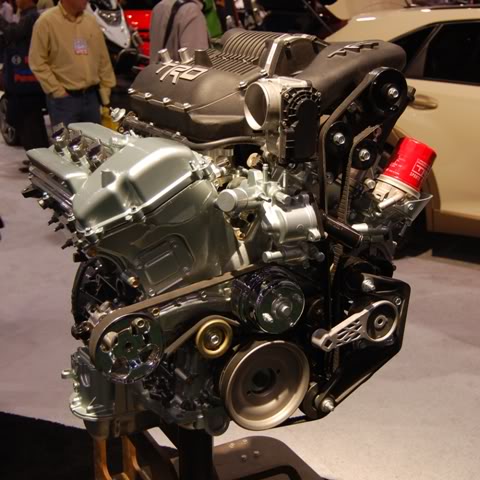 Nissan Pathfinder with completely stupid amounts of lift for an IFS rig!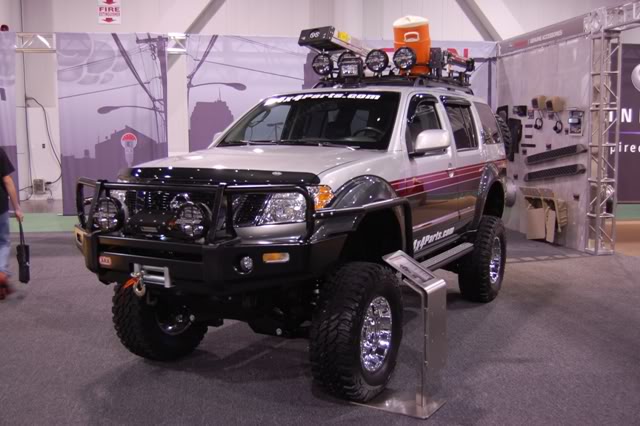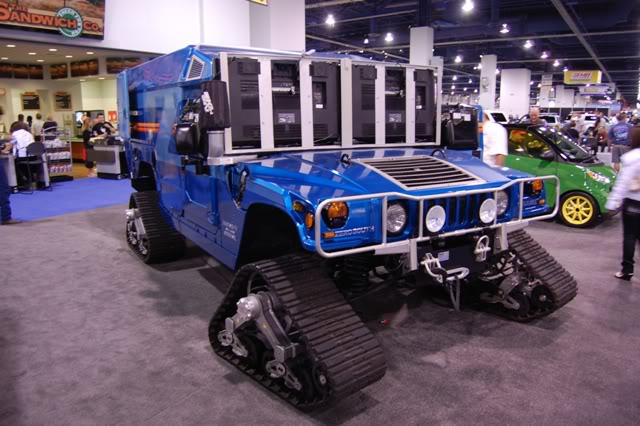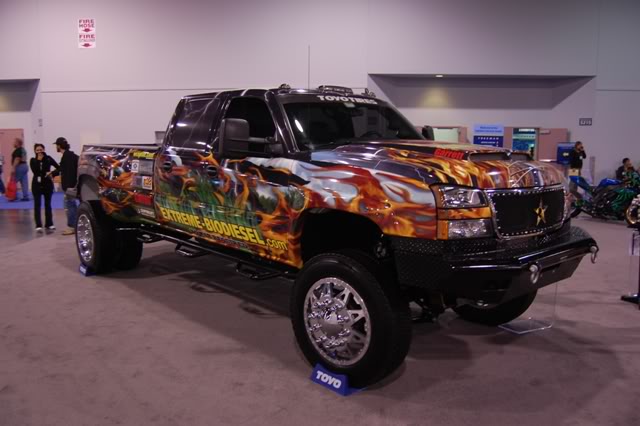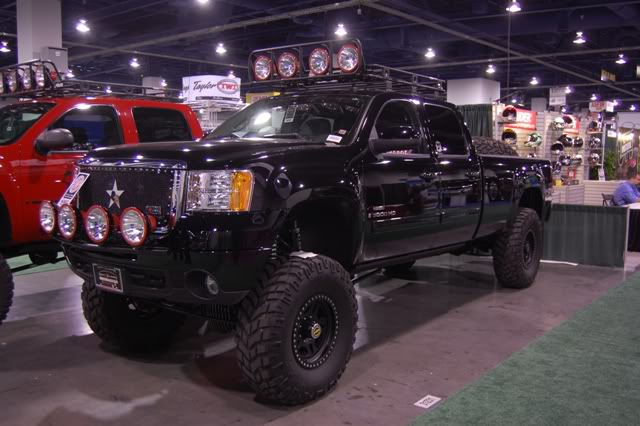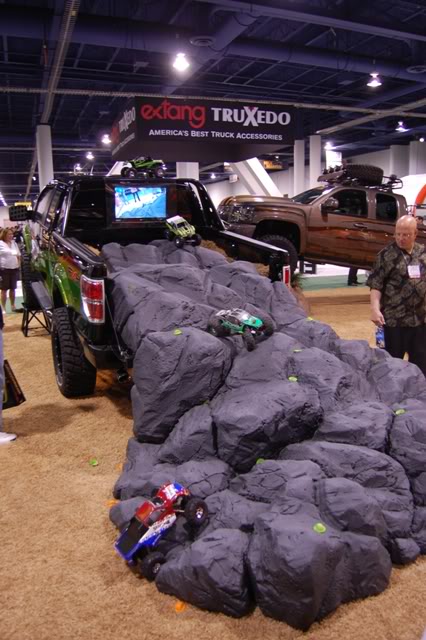 This was pretty funny… most gigantic drop-bracket IFS pickup lifts are show-off only crap, and no exception here. Not really sure what that little linkage thing is there, but it's probably sort of important to be hanging out like that!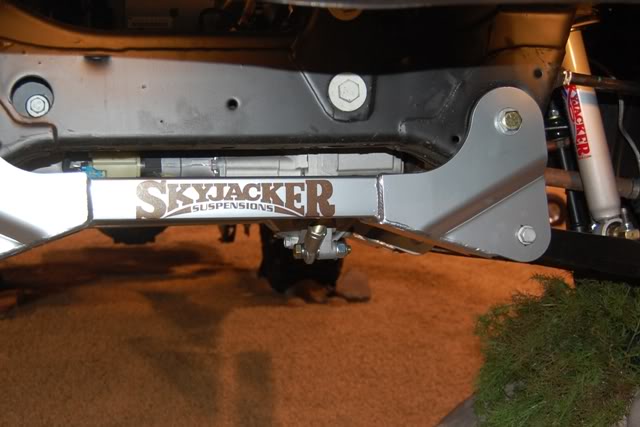 New LandCruiser!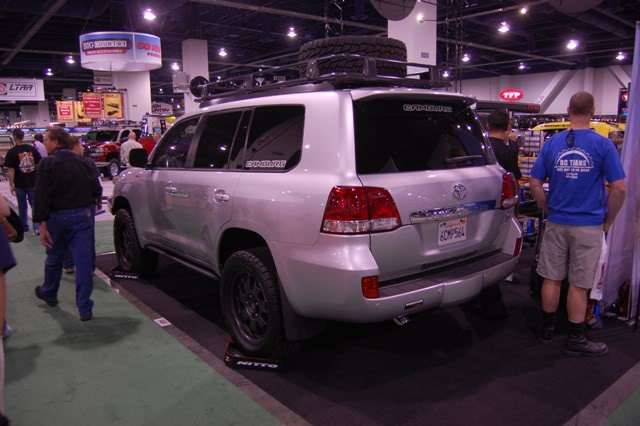 Biggest OME spring ever!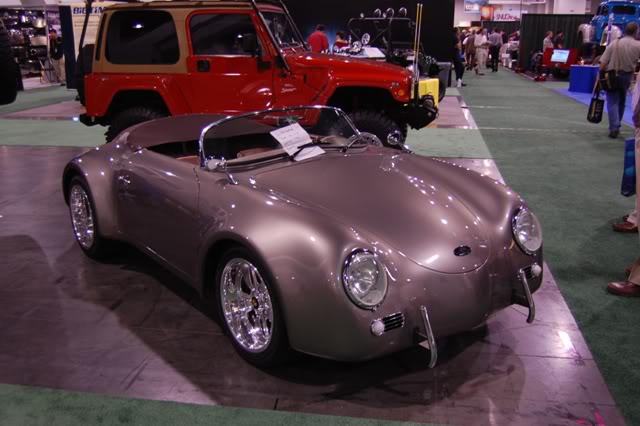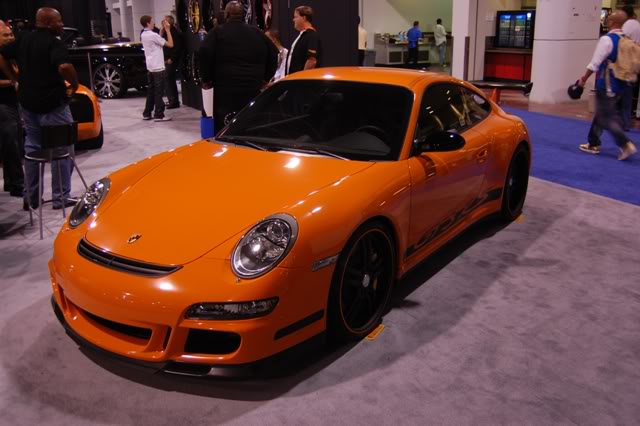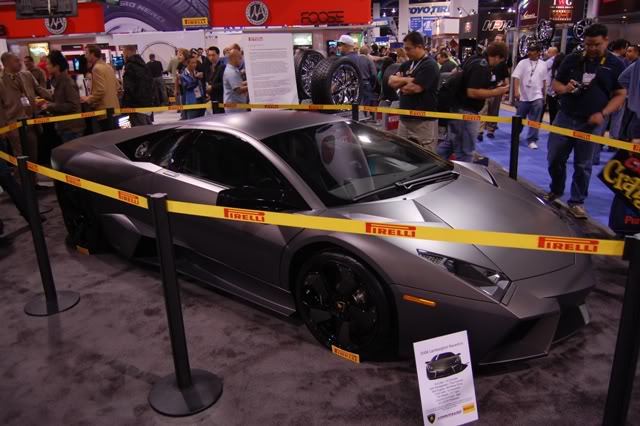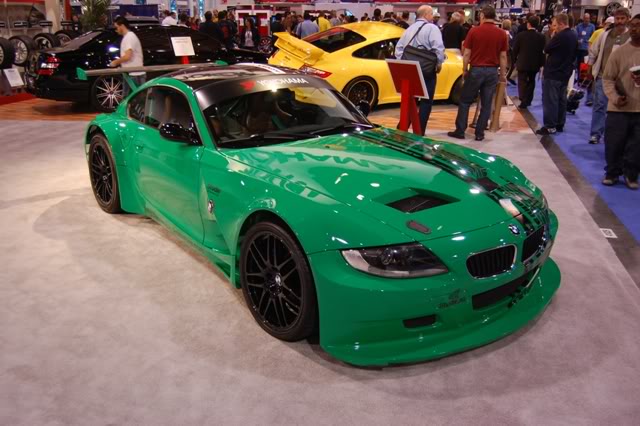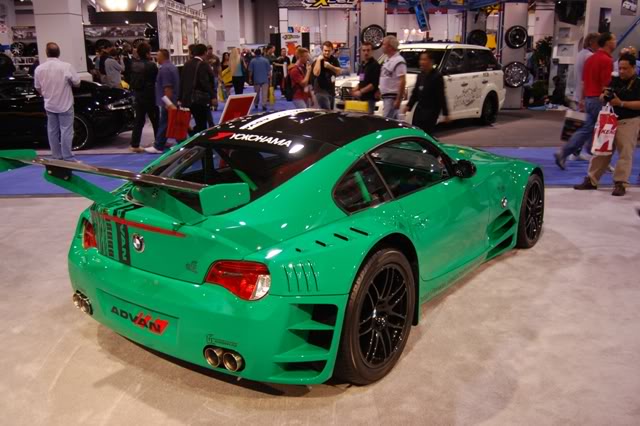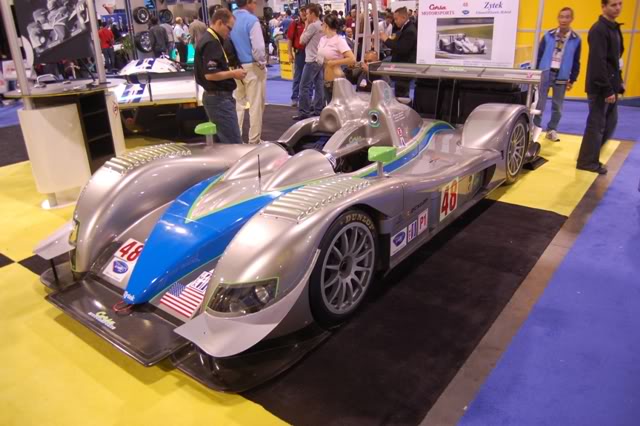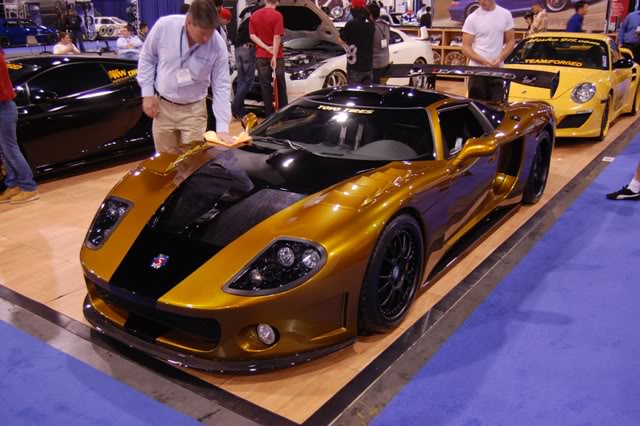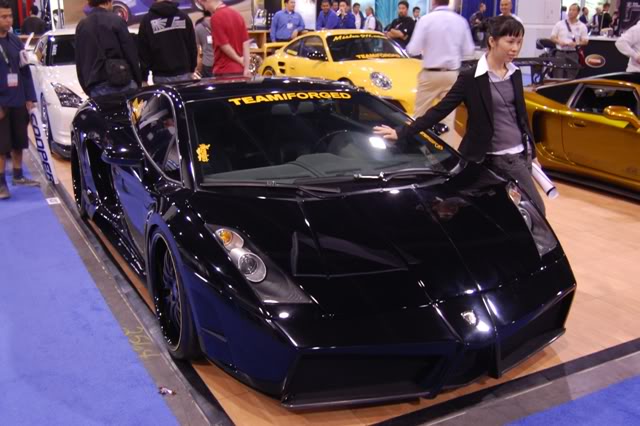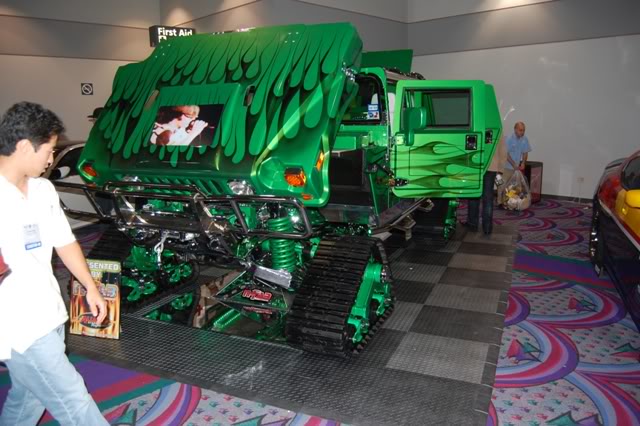 Girls in skirts standing on mirrors? Oh marketing…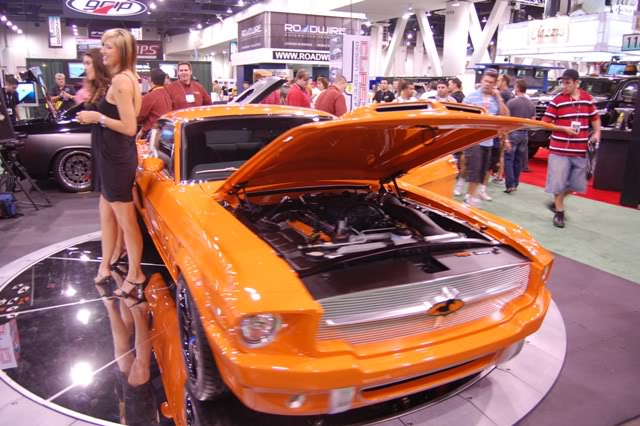 The arch of speaker DOOM!!!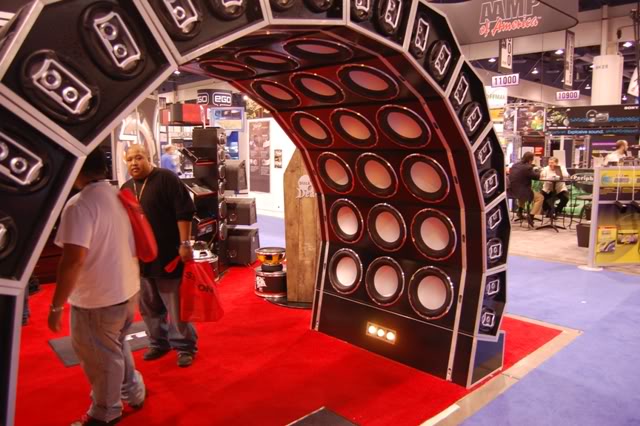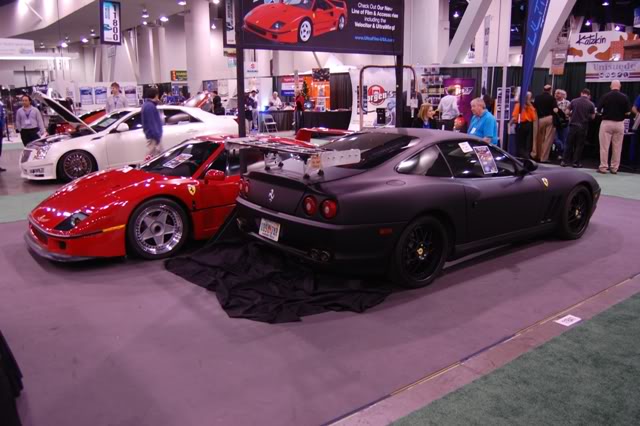 Crazy interior details…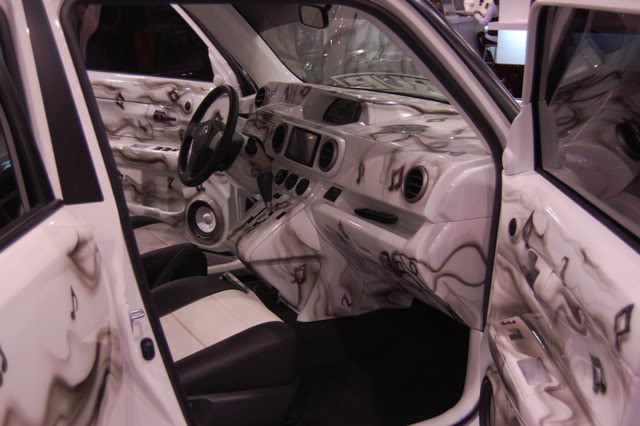 Me and 1990′s professional bodybuilder Flex Wheeler!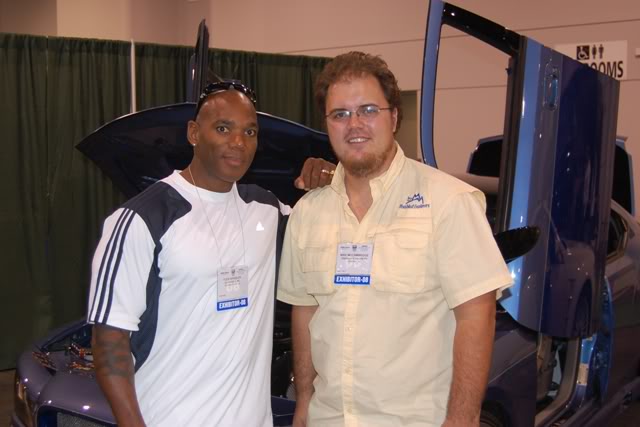 New retro Toyota pickup…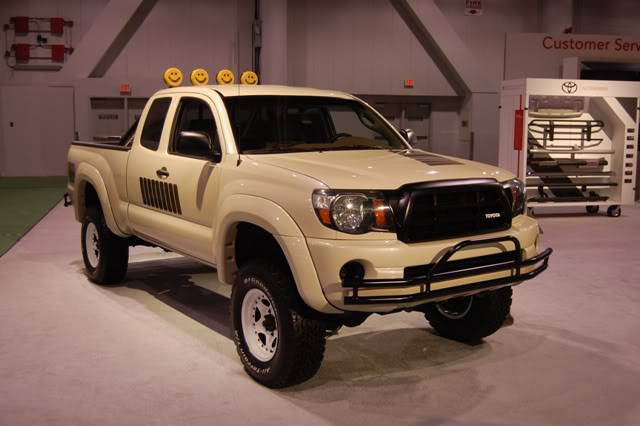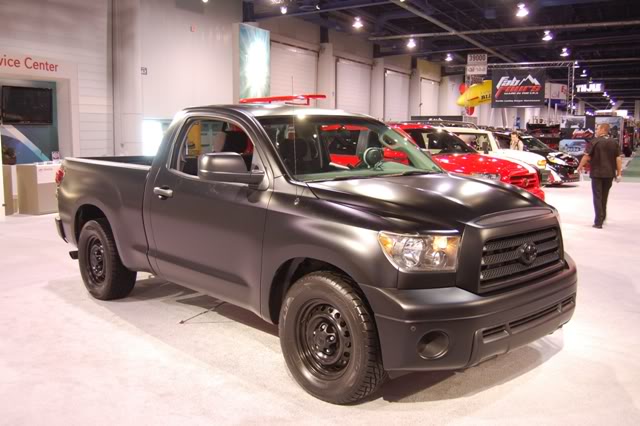 Mad IFS and IRS Tundra!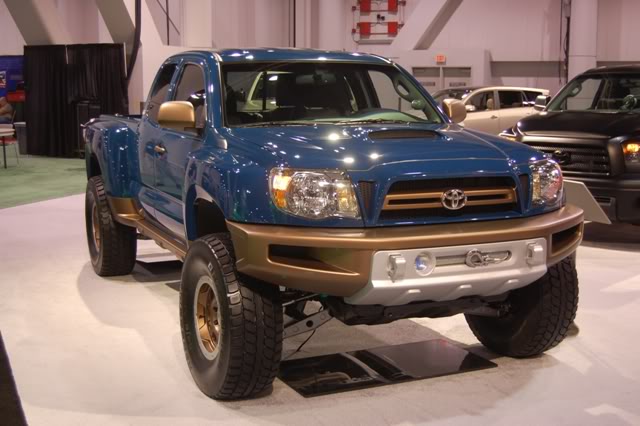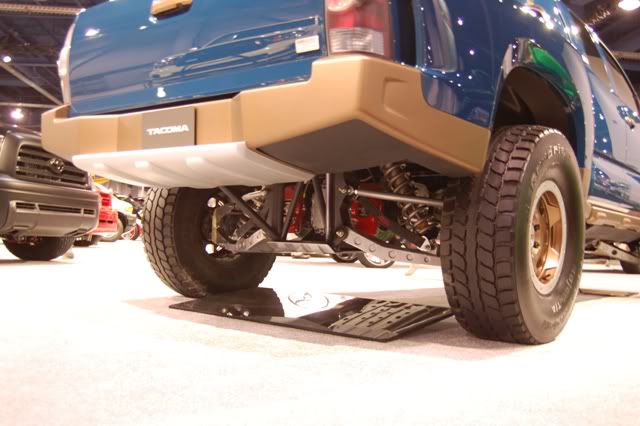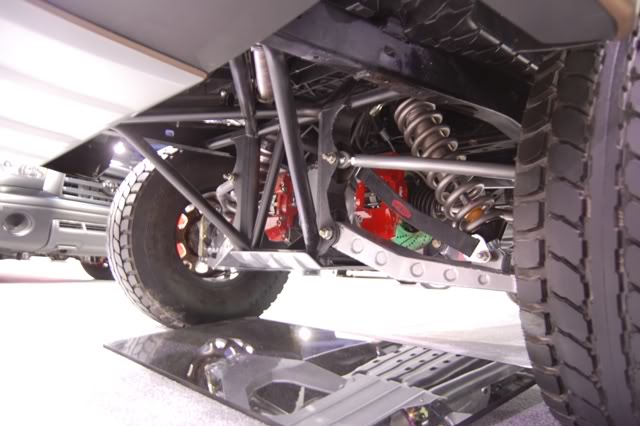 Tundra motorcycle transport/pit insanity…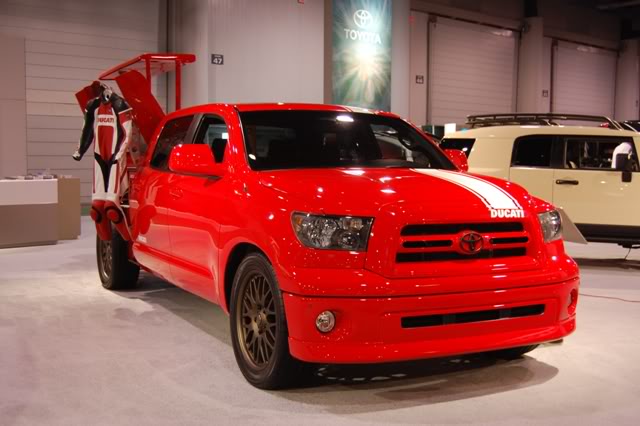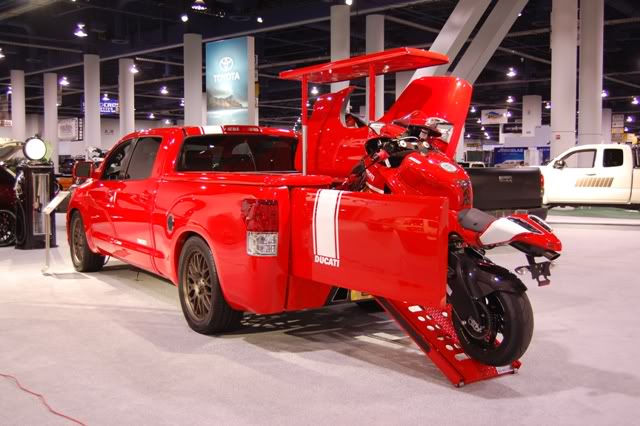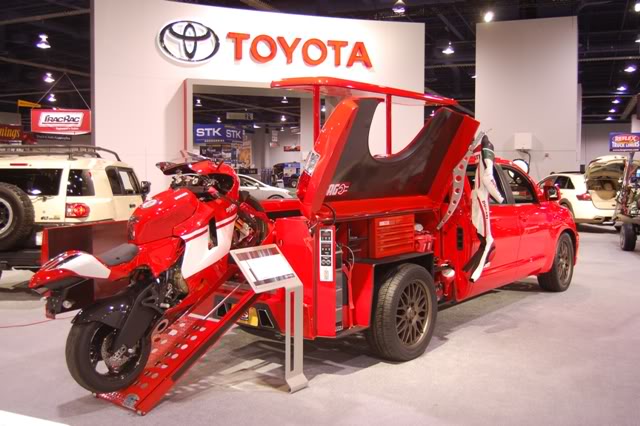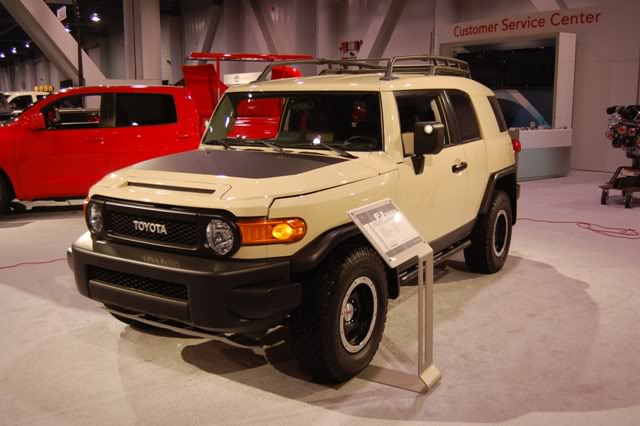 One display had this flipped over Jeep…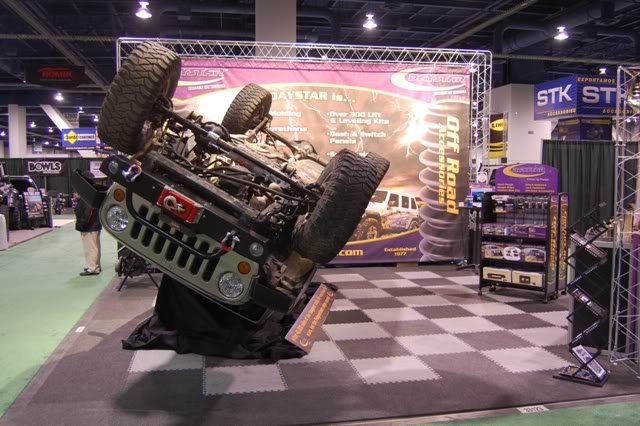 On the skid plates there were trail names with arrows pointing to dings and dents… one was Crown King! Crown King is a lot of fun, but I'm not sure it's quite up to 'signing your skids' level… but that's OK.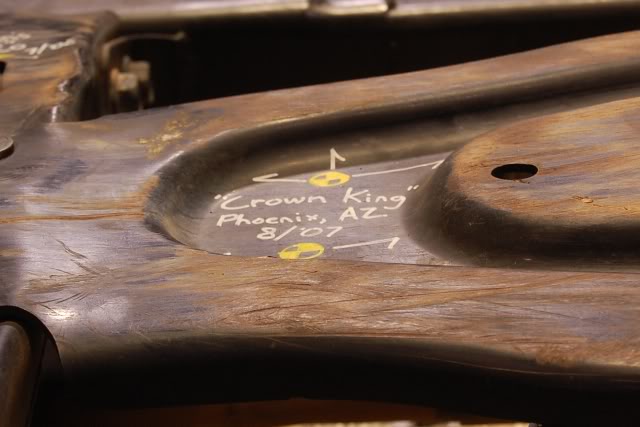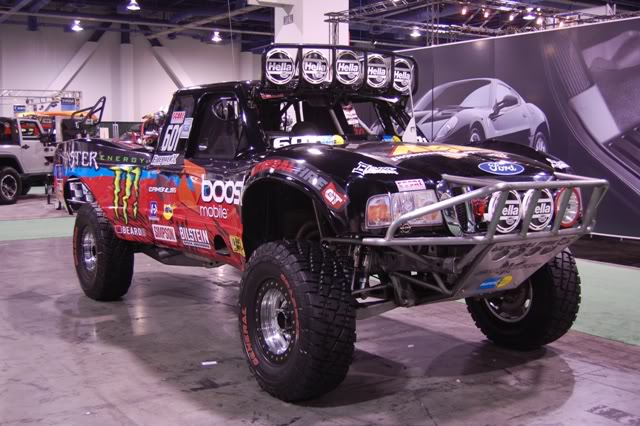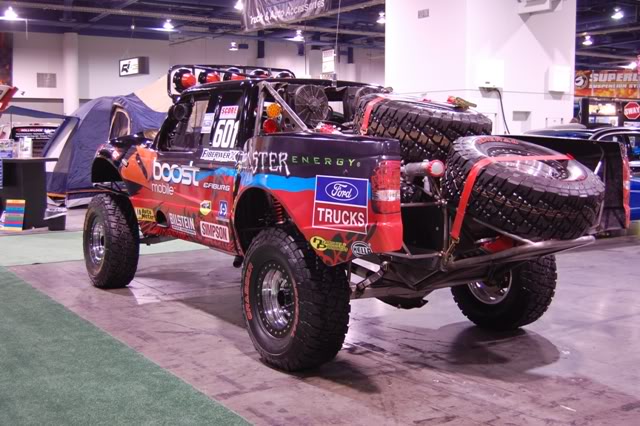 It's THE RAPTOR!!!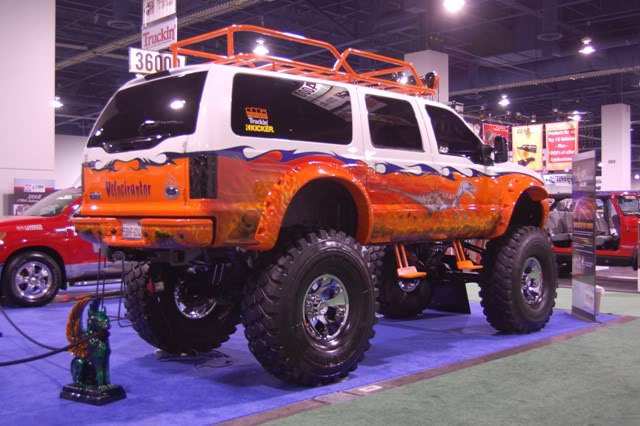 Yes, that's right… complete with a dinosaur head coming out of the rear diff…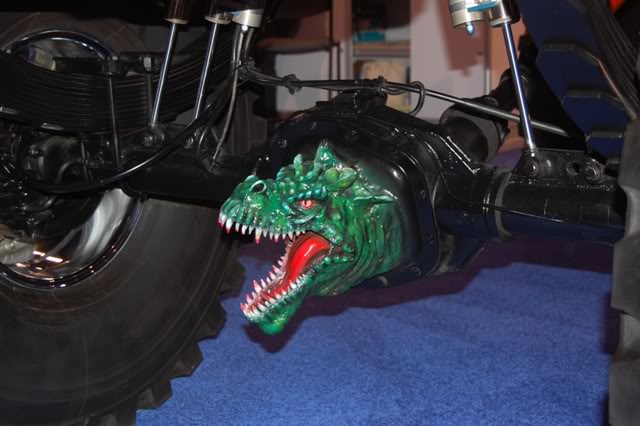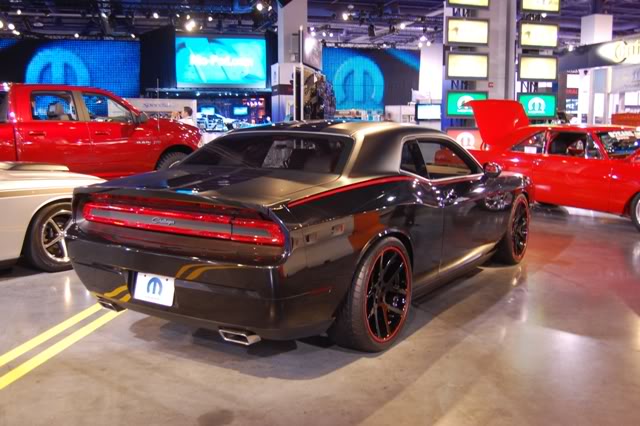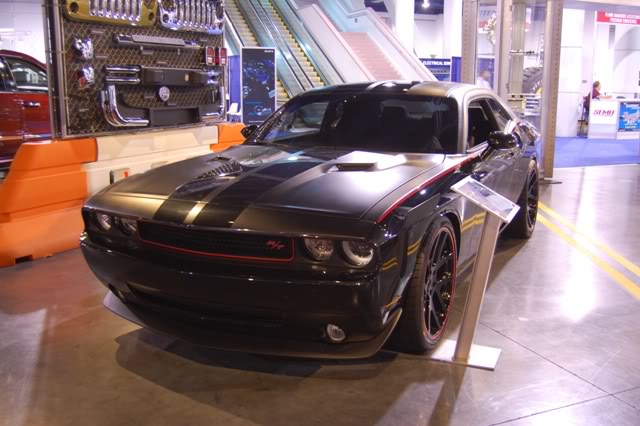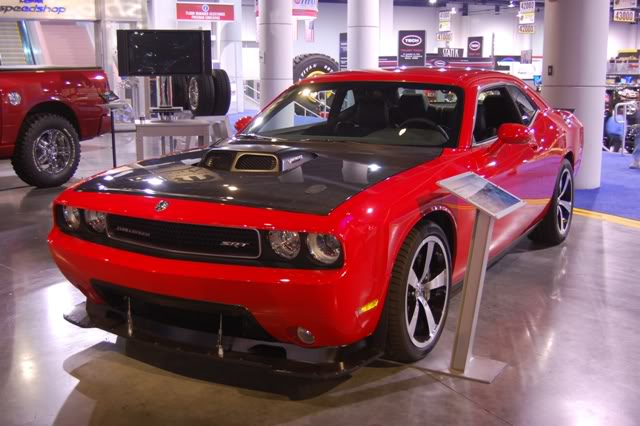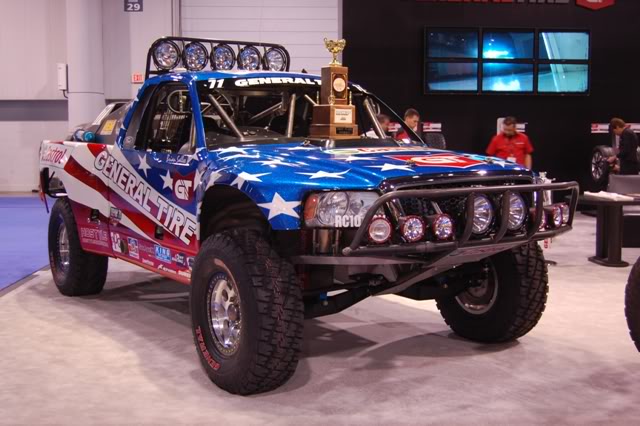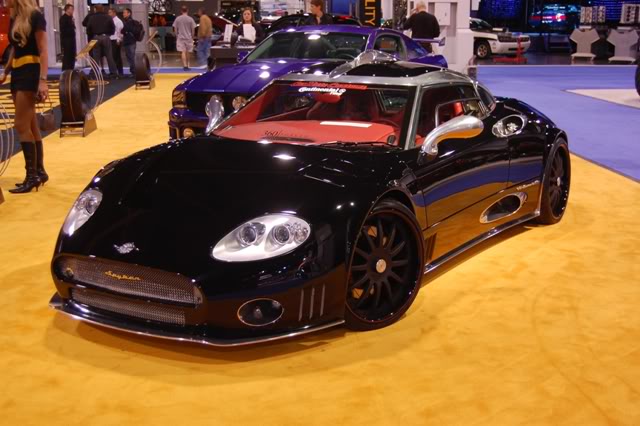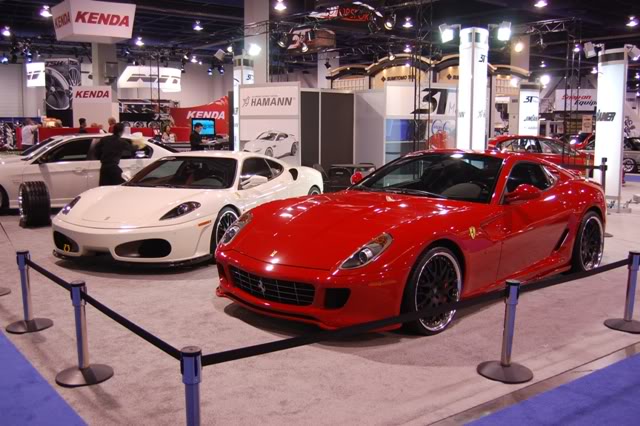 In the back of an Escalade EXT… an awesome setup, but I definitely prefer Guitar Hero.